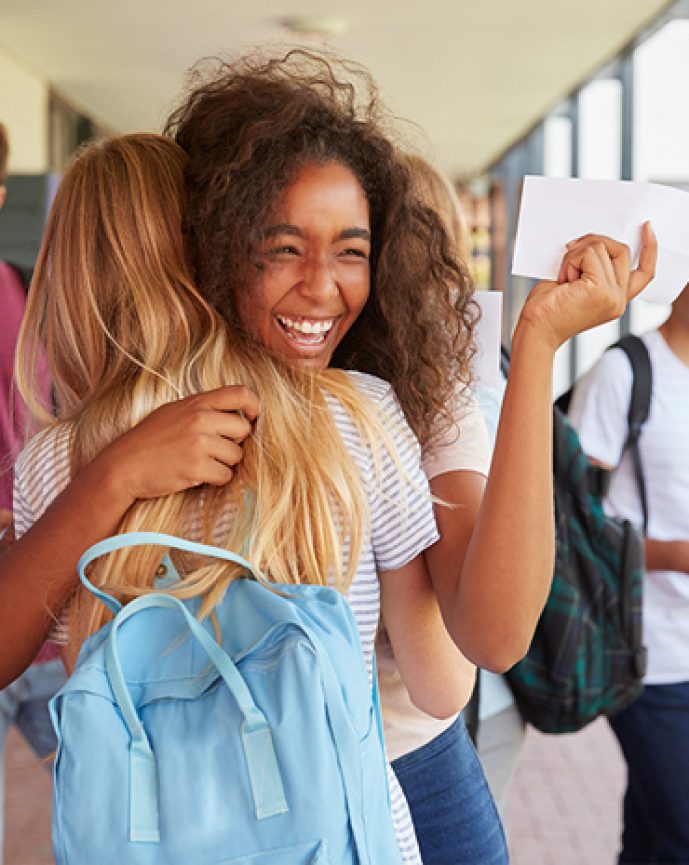 About Xcellate
Xcellate provides teachers with the essential tools to teach and to manage their classrooms, through a complete solution. We have perfected the building of e-learning environments from strategy development, implementation plan, and technology roadmap and project management. We believe that building effective e-Learning environments means implementing a robust e-learning program that includes some or all of the following solution elements and supporting systems: Connectivity, Hardware, Learner Management Platform and Consulting.
High School Made Easy
The Xcellate platform is driven by the latest research and ideas in education to provide students with an accelerated learning path to excellence.
Automated Tracking
See strengths and weaknesses at a glance!
The Subject Breakdown displays all of our content included in a subject, tailored to your high school's course.
Our automatic colour-coding shows students and their teachers, at a glance, what they've covered and how well they've done.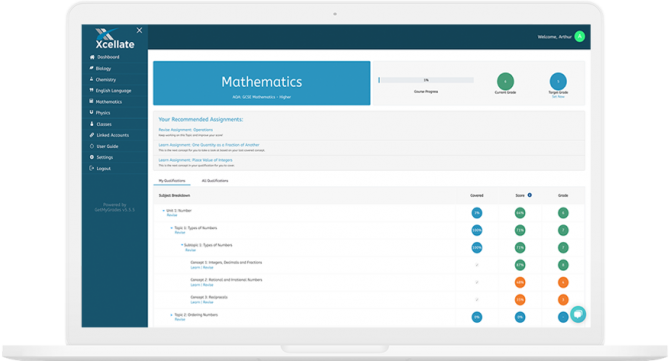 Having access to the Xcellate Learn Pages means that I can support my daughter in areas that I'm not strong in and track her progress in every subject down to every concept!

Xcellate promotes study methods that have been shown to be effective in cutting-edge research on learning and memory.

The Xcellate platform allows students to self-mark, allows me to see this self-marking and then add my own mark, which my students can then reflect on. The mark schemes are on-screen so that students can easily access and use the success criteria.

The types of questions on the Excellate platform are really helping to prepare me for my exams. The answer explanations really help me to see where I'm going wrong and I like the fact the revision topics are so in-depth!
All the content and questions you need for English, Mathematics, Natural Sciences, Physical Sciences and Life Sciences High School exam preparation.
All of the Excellate content is curated by expert teachers and subject specialists. Our adaptive learning software presents questions of an appropriate difficulty and our automatic data entry and tracking saves teachers time whilst giving them better student data.
Student Self-Assessment helps students learn success criteria and develop metacognitive skills. The Xcellate platform supports a Knowledge Curriculum, helping students go beyond their course and develop elaborate schemata.
The Xcellate platform includes interactive textbook content and questions. Student assignments are either marked automatically or self-assessed using the detailed answer feedback.
Xcellate saves teachers time on finding resources, marking and data entry. It's a cost-effective way to give your students access to online interactive educational content, automatically updated and mapped to your high school's course.
The Xcellate platform is based on sound educational research on the value of feedback, developing metacognitive skills and schema/cognitive load theories.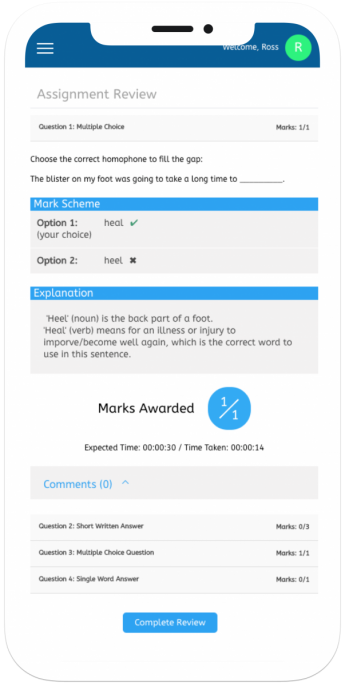 "Education is the most powerful weapon which you can use to change the world."
-Nelson Mandela
Got Some Questions?
We are here to answer your questions 24/7.