Airvent
"Thank you PanSolutions for your time and effort put in to not just selling us a great product, but a complete solution tailored to meet our business requirements. We commend you on your top notch professionalism and after sales service."
– Airvent.

Projects Build
" This week and kindness and excellent customer service came together when Keith Mackay of Pansolutions Durban Technical Team went out of his way to make sure our old photocopier would give a service for a while yet. Please give a shout out for Keith.  Service providers like Pansolutions Durban Technical Team  makes the school infrastructure development work of Project Build so much easier.  Thank you Keith and Vasie your manager."
– Suzanne Edmunds, Chief Executive Officer, Project Build.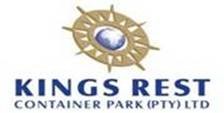 Kings Rest Container Park
"Thank you Keshni for ALL your assistance and support in this matter. Your professionalism is very impressive and has not gone unnoticed. Much appreciated."
– Faye Fox, Executive Manager – Finance & Admin.

Lucas Quality Thatchers
Our working relationship started in 2007.From day one we could see that our priority is their priority. Effective communication, quick response and a friendly face became the norm. As we grew; Pan Solutions grew with us and as our needs changed we were introduced to the products most suitable for our context.  In a world where we are painfully depended on technology; Pan Solutions provides a product that is reliable and service that is trustworthy!
– Sanrie Visagie, Lucas Quality Thatchers.