Huawei
"My opinion of Classroom app is from a parent's perspective. During COVID lockdown, my son's school was poorly prepared from a digital perspective for online learning, making use of very basic tools. This was not only difficult for my son to manage, it was difficult for me as a parent to manage. At the same time (lockdown level 5, 2020), I started a new career, which required one full month of classroom/instructor training up in JHB, which was not possible with the lockdown. Instead, we were posted the course material in hard copy, with only a whatsapp group for assistance. ClassroomApp would have changed this dynamic significantly by being content agnostic across not only education, but business as well."
– George Hanos
Huawei Business Development Manager

Huawei
"A lot could be said about ClassroomApp – at first glance one thinks that this is just another LMS tool, until you are submerged into what LMS and distance learning should look like.
A fully customisable, controllable and scalable, purpose built app adapted to the South African usability and education sector.  With ClassroomApp you don't need to teach your users how to navigate it, you don't have to train your facilitators on complex tools to execute a distance learning school – you simply log on, sign in and learn.
A simple solution to a complex problem.  This is the education of the future."
– Andre Engelbrecht
Enterprise Channel Manager

NB Consult
"Being in the ICT Integration in Education space for over 20 years, I have been trained on and worked with several learning management systems. While these systems are powerful and do the job well, I found them to be complicated, not really user-friendly for teachers and expensive. When the Smart Idea Group provided us with in depth training on ClassroomAPP, I was impressed by the visually pleasing interface and how user-friendly the platform is. ClassroomAPP is also an affordable solution for both education and business compared to other solutions.. We were constantly amazed at how easy it is to administer and create courses. The ClassroomAPP platform has all the essential functionality of a robust LMS as well as additional features such as a multiple device manager. It is also not band-width hungry which is a huge advantage especially in countries where bandwidth and data are a problem."
– Charmaine Cowell​
Head of Learning

Waldick Jansen Van Rensberg Inc
"We confirm that Whalied was at out offices just now to check all printers.
Whalied is almost like furniture in our offices and always assist us with a smile, no matter how many times he has to show up when we require assistance.
We hereby would like to thank you for your services and prompt responses to our requests.
Bryan, to yourself for always checking up on us as well as your whole team who are great with feedback.
We look forward to your future services."
– Mandi Muller
Secretary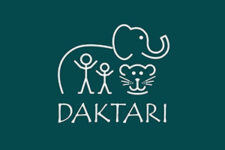 DAKTARI Bush School & Wildlife Orphanage
"NEW PRINTER Generously Donated by The Smart Idea Group. THANK YOU SO MUCH.
There are times when some South African corporates play ostrich when NGOs request their support.
When we asked The Smart Idea Group for a replacement to our old printer that gave up, they understood that our work benefits everybody, even if indirectly.
The Smart Idea Group knows we all need to stick together in this difficult time and we thank them for donating a wonderful Kyocera printer. Their sponsorship is remarkable!"
– Michèle Merrifield + The DAKTARI Team

Byron Thomas Properties
"We are currently updating our company asset register and whilst updating, we were reminded of an outstanding task on our side, namely, a letter of appreciation for outstanding service from your team. As a highly service driven company, ourselves, we truly appreciate and recognise fantastic service.
Firstly, we made our decision to take your product based on the exceptional service and professional approach from Bryan Wolhuter.  After calling around to a number of suppliers, Bryan was the ONLY representative that, not only called us back immediately, but also diligently followed up. Needless to say, when the other suppliers eventually called me, we let them know that we had decided on your product, without seeing any other product or rep.  With the efficient and competent assistance of Bryan and Marizka Smit, our paperwork was a breeze, and we were happy new customers to The Smart Group.
The cherry on top, has been the phenomenal after sales service from Mahmood Mosey Hassim – what great asset to your company, with his calm, helpful and really professional approach – always pleasant, always obliging.  Mahmood installed the loan unit while we waited for our new unit, he was on-site for the new unit installation and is always willing to assist.
Well done Gents, you have a great team!!!"
– Sharon Hersey
Assistant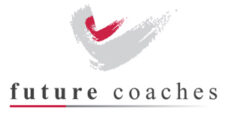 Future Coaches
"Morning Muneera
When you said early Monday morning delivery will take place I thought around 8 this morning but what a surprise when they guy walked in at 06:40 – thank you thank you so so much for your service."
– Annamart Coetzee
GM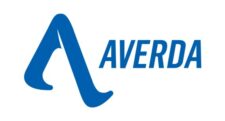 Averda
"Good Day Mo and Team
I trust you are well.
I would like to thank you for the amazing service and for going to extra mile to make sure that we had our cartridges on time.
Much appreciated."
– Sameera Cassim
Procurement Officer

Project One Realty
"I would like to pay a huge compliment to one of your employees who always go out of his way to assist. 
On Friday, 18 September 2020 just before 12h00 our copier/scanner decided to pack up and I immediately contacted Mo.  He advised me that I should log an urgent call with your call centre and he would be here as soon as possible, otherwise only on Tuesday.
Mo diligently fixed and serviced our machine and finished his job at 17h40!  He is one of the most courteous and friendly people I have come across in a long time.  Even our staff have commented on the way he always treats everyone with the utmost respect, how soft spoken he is and well mannered. 
You have a great employee and agent for your company in this man and I would really appreciate it if you would thank him on my behalf for the work that he did (especially on a Friday afternoon/evening) and always does when he visits our office.  It is greatly appreciated."
– Karin Pienaar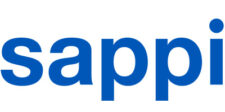 Sappi Southern Africa
Compliments to your Team
"I would like to take this opportunity to thank you and your team for the excellent service your company provided Sappi during our recent Board meeting held at the Oyster Box in Umhlanga. This was a very high-profile meeting and my team put a lot of focus into ensuring that we do not experience any technical problems and that all Board members are able to work on any technology they might require during their stay for the meeting. We approached Harold with the request for assistance and he did not hesitate to involve Vasie and his team in Durban. Due to the efforts of Harold, Vasie, Selina, Sagren, Levis, Zunaid, Dinesh and Sanjay all printing, scanning and copying requirements were met flawlessly. I must make special mention of Sanjay who was always available and conducted himself very professionally. It is a pleasure working with a company like yours that one can trust to always deliver good service and support."
– Deon van Aarde
Chief Information Officer

Bouwer Attorneys
"We appreciate the consistently excellent and professional service that we receive from Mr Mohammed Hassim. Furthermore, Mr Mohammed Hassim is humble and gracious, literally never in a bad mood and seems to genuinely enjoy his work. We sincerely hope to have him as our service technician for many years to come."
– Deon Bouwer

Airvent
"Thank you PanSolutions for your time and effort put in to not just selling us a great product, but a complete solution tailored to meet our business requirements. We commend you on your top notch professionalism and after sales service."