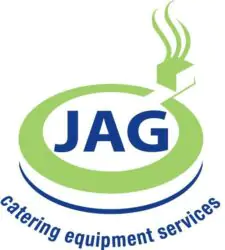 JAG Catering Equipment Services
"I requested that Basil call as we are familiar with him and very happy with his level of service and expertise. Michael advised that Basil was booked for 2 clients that afternoon already but that he would make a call to see if Basil could attend to our call-out request as well.
I am extremely happy to report that a short while after I logged the call, Basil was at JAG to fix the issue with the printer/copier.
Both Michael and Basil went out of their way to attend to and resolve the call-out in a very short amount of time.
They are great ambassadors of Smart Idea.
Thank you once again for the excellent service."
Claudia Walker
– JAG Catering Equipment Services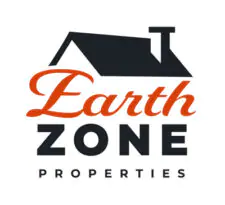 Earth Zone Properties
"We would like to commend Smart Idea on the excellent service we receive when phoning in and requesting technical assistance. We must make special mention of Solomon– he is always courteous, friendly and willing to assist wherever he can.
Once again, thank you!"
– Laura Botes
Earth Zone Properties
Babirsa
"The team and I at BABIRSA Clothing manufacturers would like to extend our thanks to The Smart Idea Group for their incredible service delivery. Having battled against time and Eskom to achieve our deadlines and production for the last few years to now being energy efficient and without any downtime. This has given us such peace of mind and reduced our stress tremendously. 
 
Their sales team, were able to grasp and understand our needs as well as pressures to install in a timeous manner.
The team installing the solar inverter and battery power solution were professional and were extremely mindful of the nature of our business. They kept their work neat without a single area to clean. After sales and installation service has been informative and constant we have a full understanding of the system and thanks to The Smart Idea Group, Can now confidently grow our production output with sustainability.
 
I can highly recommend their energy solutions be it for domestic or commercial use, the difference working with such professionals makes is Incomparable. 
 
We look forward to expanding on our energy solution as we grow steadily together."
– Theresa Giannuzzi
BABIRSA

Midrand Air Group
"I would just like to take this opportunity to thank you and your team from servicing department for sending Edward to me.
He is extremely clued up, well-mannered and he take times to find the problem.
He vacuumed my whole printer, found the parts that were faulty, replaced them and noticed that the toner was leaking into the machine. That was causing all the major problems.
Well done to Edward for doing his job with a passion and you can see that in his way of explaining what he is doing and how he handles the machine 😊
Again, thank you!"
– Desré Van Wyk
Health and Safety Officer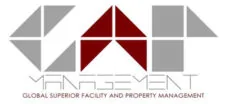 Gap Management
"I requested for our printer to be serviced and today Edward Dube from your company arrived to do just that. It is long last since a service with such professionalism and dedication has been provided to us by any other company. Not only did Edward service and test the printer, he asked me if there was any other problems that I was having that he could assist with. I mentioned that I could not scan to my laptop and was using a USB which i found to be very painful. He then proceeded to do his magic on my laptop and within 1 minute I could scan to my desktop – I was just blown away with gratitude!
I thanked him and his answer was " If you are happy then i am happy" and gave me a beautiful smile.
Once he had completed the task I asked him for his Managing Director's email address so that i could advise you know how pleased i was with his service. He told me it was not necessary as he was merely doing his job but i insisted as i do believe that recognition is so important yet forgotten by many Companies."
– Des Smit
Office Manager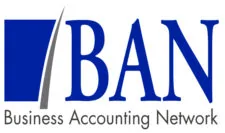 Business Accounting Network
"I just want to thank you, your company and especially Ashraf who assisted me this morning with my scanning problems. During our call our loadshedding started but he sorted my problem before and after the loadshedding.
I really appreciate and appraise him."
– Rina Theron
Franchisee

Old Mutual
"I thought I will drop you a quick note regarding the excellent service we have been receiving from Goodwill. He is always available on his cell phone taking my calls responding to emails assisting with stock. It is an absolutely pleasure dealing with this young man. I believe he is a real asset to your company, as often we as clients neglect to appreciate such service."
– Annelie Rousseau
Executive Personal Assistant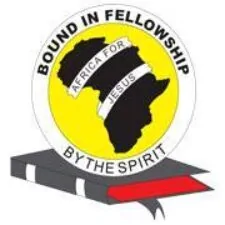 AOG Western Reef Region
"We would like to thank Smart Group for the good relationship we've had with you for the past 7 years.
Mr Gregory Khumalo, has been an excellent consultant and we truly appreciate his services. He has been treating us very well.
We have bought three good printers with you and has never had a problem.
We are grateful to him and the company and hope our relationship continues. Thank you again for the courtesy call from the manager."
– Busie Mvelase
Accountant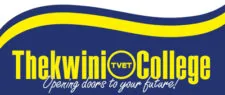 Thekwini TVET College
"Thank you for your excellent services to us. You are the best of all services providers we've had.
Keep it up and as for Keith, your technician deserves praise."
– David Moonsamy
Thekwini TVET College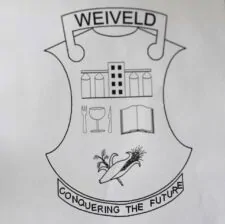 Weiveld Agricultural and Hotel School
"I hereby wish to inform you, Weiveld school staff are extremely happy with the quality service we received from Mahmood the technician that is allocated to Weiveld School area.
He is always available and explain errors/faults on copiers to us in a way that we can understand. He always go out of his way assisting Weiveld school.
We are also pleased with the copier Weiveld School purchased from your company recently.
Thank you for the installation and your patience when Weiveld School bought the copier from The Smart Idea Group as you had to wait for the payment.
Thank you to Mahmood and other staff that was involved in the process of Weiveld school copier purchase. They were understanding and very helpful.
Special thanks to Mahmood, for your hard work and loyalty to Weiveld School. Much appreciated from staff at Weiveld School."
– Lynette Duvenhage
Finance Clerk

Private Client Holdings
"I would like to take this opportunity to express our gratitude and thanks to your company and especially Basil. He is always willing to assist and goes out of his way to ensure a proper services is given. Thank you Basil for always going the extra mile for us at PCF, we appreciate it."
– Nuresha Cornelius
Private Client Holdings

Cavaleros
"I can assure you that their service is beyond amazing – often when I order a replacement – the toner is delivered the next day."
– Lorraine Ferreira
General Office Assistant