SMART INTERACTIVE SOLUTIONS FOR BUSINESS
Digital Signage
Clevertouch Technologies delivers an award-winning complete Digital Signage Communications solution. With a comprehensive range of hardware and software products, the digital signage platform is designed to integrate to create a digital signage package tailored to suit your specific project requirements whether a single screen, video wall, menu board, multiscreen site, or a global rollout.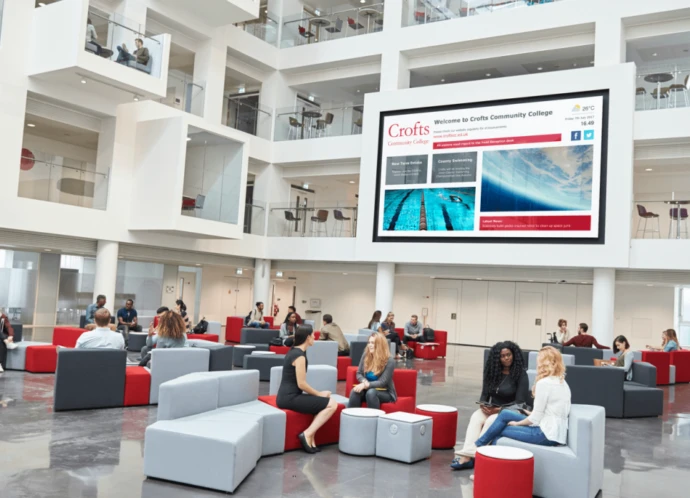 Creating A Seamless Internal Communication Network With Digital Signage
An internal communications strategy allows you to keep employees engaged and informed on company policy such as OHS and HR information, recognise employee achievements, visualise sales and safety KPIs, live news feeds & more.
Instant messaging is also possible with the ability to broadcast fire drill announcements and other safety alerts across all screens including LFD's, Room Booking, and Collaborative Boards.
Implementing digital signage reduced the need for constant emails, phone calls, and meetings, and with Clevertouch Technologies providing editable
templates the Digital Signage message can be customised to suit the company brand within minutes.
Communication Strategies can include: 
Internal communications for staff – welcome messages, company policy details, site safety information, career opportunities, success achievements, awards, and updates of external news.
A successful strategy that keeps information relevant is a key motivator for staff.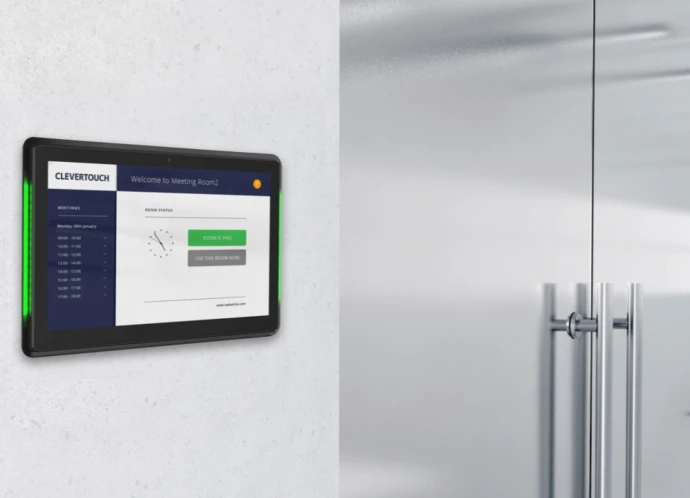 Integrated Hardware
& Software Solutions
Our dedicated teams will work with you to provide an integrated hardware and software solution package that makes it easy for you to communicate your digital signage message.
Dedicated Solution
Clevertouch Technologies manufactures dedicated Digital Signage solutions that are ideal for both internal and customer-facing communications.
Users can engage dynamically with a large targeted audience to display messages that incorporate media formats such as text photos/images videos, web pages RSS feeds, and social media pull-throughs.
Clevertouch Solution
Clevertouch Technologies manufactures a complete Digital Signage solution that is ideal for all areas and application needs of the organisation.
Managed from a single-web-based cloud platform, the range includes Professional Displays, Free Standing Kiosks, Room Booking panels, Collaborative Whiteboards, and Interactive touch screens.